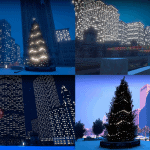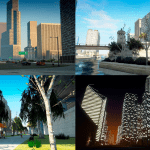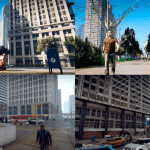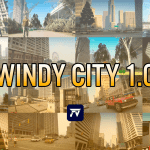 Windy City & Windy City Christmas Edition 1.0
---
Merry Christmas and Happy new year 2021 from FV Design and Lozano! To celebrate Christmas in 2020 we're treating with a festive WINDY CITY CHRISTMAS UPDATE.
Windy City (GTA 5 Chicago) is a map modification developed by FV Design and Lozano.
Mod was critically acclaimed and featured on several known and less known publication websites dedicated to games and tech.
The High Definition area of Downtown Chicago was extracted from the Racing Sim game Race Driver GRID 2, developed by Codemasters.
It was then further remastered to see use in free roam gameplay styles that Grand Theft Auto is well known for.
Google Maps 3D scanned area is added as complementary to the existing as to certify map is not an island and rather an illusive landlocked zone. GTA 3 (III) was the only 3D GTA to feature such a way of depicting a world to players of the franchise.
LEGAL: Assets used within this modification are largely IP (Intellectual Property), but not limited to Codemasters, Google, Rockstar Games, and Take-Two Interactive respectively.
Take-Two Interactive
Rockstar Games
Codemasters
Google Maps
Content depicted is in no way endorsed or associated with Codemasters, Rockstar Games, Take-Two Inc, nor Google.
Rockstar North and Rockstar Games in its entirety.
Tool credits:
OpenIV, OpenIV Team
GIMS EVO, 3Doomer
GIMS IV, 3Doomer
CodeWalker, dexyfex
OpenMapTools, dexyfex
Installation instructions with more information can be found in ReadME.txt.