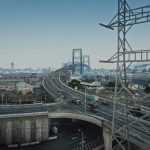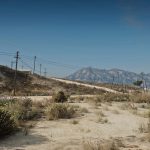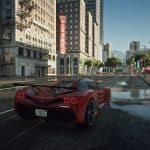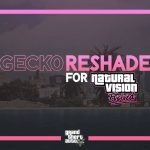 GECKO ReShade – For NaturalVision Evolved
---
GECKO ReShade for NaturalVision Evolved – Version 1.0
IMPORTANT!!!
This ReShade preset is created specifically for NaturalVision Evolved!
NVE just released in its early access version.
———————————————————
Shaders in use:
CA
Clarity
FXAA
AdaptiveSharpen
Filmic Pass
AmbientLight
Colourfulness
GaussianBlur
AmbientLight
LumaSharpen
Levels
Tonemap
———————————————————
How to install:
– Download and install ReShade
– Copy and Paste the files from "GECKO_ReShade_for_NVE" in your main game directory.
– Once the game is loaded, press the designated ReShade key and select GECKO_ReShade_01.ini from the drop down menu.
Controls:
– Borders can be toggled with NUM 9
Enjoy 🙂