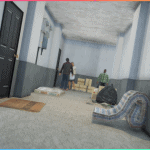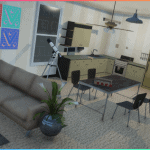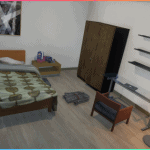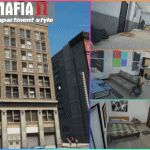 ✪ Mafia 2 Joe apartment style ✪ [SP & FiveM] 1.0
---
This mod adds a building next to the police station,the building is open on 3 floors with 3 apartments.
Each apartment has a specific decoration that you can obviously modify with the ymap
The apartments were inspired by the character Joe in Mafia 2, i tried to reproduce the atmosphere that there was.
As you saw in the title the mod is compatible for the Single player and FiveM.
I'm not very good at 3D modeling so please be forgiving.
Note that this is not an MLO so there are some drawbacks like
You can hear ambient sounds even indoors (vehicle, wind, rain)
Rain enters the building
You can find screenshot in HD into the file
Here is the list of additions
Entrance hall
Staircase
3 apartment (living room – bedroom – bathroom)
Bugs & flaws
Light at night is not perfect
Some small imperfections
For some reason on the first floor one of the kitchens is blackened
When it rains, water enters the apartment
Installation
For the SP version it is in the form of dlcpack
And for FiveM version it is stream
All installation instructions are in the file
You are allowed to change the mod as you wish (Model3d – Colision…) for you FiveM server but credit me if you do, But I don't give you the right to post them.