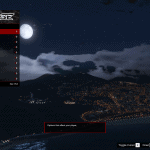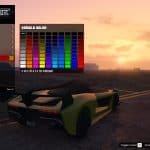 Rampage Trainer 1.1.7
---
Rampage is a GTA V Single Player Trainer for GTA V Story Mode with many useful and special features
Rampage needs the latest version of Alexander Blade's ScriptHookV plugin
(ScriptHookV.dll and dinput8.dll)
Install Instructions and other Information can be found in the readme file.
(Just drag the files from the .zip file into your GTA V directory)
— /Controls\ —
[ Keyboard ]
F4 – Open Trainer >> You can change that by yourself !
Arrow Up – Up
Arrow Down – Down
Left Arrow – Left
Right Arrow – Right
Backspace – Back
Enter – Select
You can also use your numpad to control the trainer.
[ Controller ]
[Press RB and A] / [Press R1 and X] – Open Trainer
DPAD Up – Up
DPAD Down – Down
DPAD Left – Left
DPAD Right – Right
B/Circle – Back
A/X – Select
— Important Things —
To change a Key in Rampage you can either change its VK Key Code in the Settings.json / Hotkeys.json or you can click on the info option inside Rampage to use the builtin Hotkey Manager to set a new one.
If you have any issues with Settings not Loading always try to use a fresh RampageFiles folder it may fix your issue.
— Changelog —
[ Version 1.1.7 ]
Updated to Game Patch 1.0.2060.0
Added new DLC Vehicles
Added new DLC Objects
[ Version 1.1.6 ]
Added Wardrobe Cam to Wardrobe
Added Rapid Gun
Improved Gravity Gun
Added Vehicle Stats in Vehicle Spawner
Reworked Ped Database Internals
Reworked Object Database Internals
Added Option to add objects from Map Spooner to Database
Hostile Peds is now toggleable
Repositioned Coords in Display Coords
Improved Free Cam
Added Pause Game
Added Remove all World Pickups
Improved MP3 Player
Added missing Achievments to Unlock Achivements
Input Boxes now support both Hex and Deicmal hashes
Experimental:
Added extended Hotkey Engine
(You can now set a Hotkey for every toggleable option just press F12 on the option and set your Hotkey.
If you want to remove or re-assign a Hotkey press F12 again and a prompt will appear.
A list of assigned Hotkeys can be opened by going into Settings -> WindowManager -> Open Hotkeys)
Currently not saveable.
RampageFiles are now included again in case you have issues with auto-extract.
[ Version 1.1.5 ]
Update to game patch 1.0.1868.4 (Epic Games version)
Added a new Welcome & ToS Screen
Added Portal Gun
Added option to set custom crosshair
Added Show Bones for player
Added Bone ESP for Local Peds
You can now change between apply velocity and force for black hole
Improved Color Palette & added cursor support for it
Removed Open info
Internal changes
Fixed some typo mistakes
[ Version 1.1.4 ]
Added Wardrobe and Animations for Ped Editor
Added VFX Engine (Change Trafficlights color and more)
Added second menu sound theme (Navigation sounds)
Small UI changes
Changes to .json loader (switched from nlohmann json to rapid json)
Fixed some small bugs
[ Version 1.1.3 ]
Update to game patch 1.0.1868.1
Addded Race Wheels in LSC
Added Disable Recording
Added Option to delete last spawned XML vehicle
Added Option to delete last spawned JSON vehicle
Control changes
Internal Improvements
Bug Fixes
[ Version 1.1.2 ]
Added Magnet Gun
Added Player Forcefield
Added Option to search for Submenus and Toggles
Added Hostile Traffic
Added Hostile Peds
Added Angry Planes (Hydra)
Improved some functions
Bug Fixes
You can now always close rampage and it will save your current submenu
[ Version 1.1.1 ]
Added Option to customize all HUD Colors
Added Option to customize the cursor toggle key
Added Script Monitor
Added Option to drop current Weapon
Rewritten Teleport Map
Improved Aimbot and Triggerbot
Added more particlefx for PTFX Gun and Vehicle Wheel PTFX
MP3 Player saves Volume for next track
Improvements for XML Loader
Refined Mouse Controls
Backend improvements
Bug Fixes
Compressed textures to decrease file size
[ Version 1.1.0 ]
Added No Recoil
Added One Hit Kill
Recoded Debug gun
Added Nearby Vehicles no Collision
Internal Changes
Bug Fixes
Notes:
As you may noticed the file size of Rampage increased a lot in comparison to the last version.
This is because we now embedded all of the necessary files from the RampageFiles folder into the main file.
That means that from this version on you do not need to put an RampageFiles folder into your GTA V Directory,
just copy the Rampage.asi. On first startup all files will get extracted and you can use the folder like before.
Important
If you had Rampage already installed please REMOVE the RampageFiles folder from your GTA V Directory and only put the new .asi file in it.
You need to do this because Rampage now uses .ini file format for its configs instead of .json.