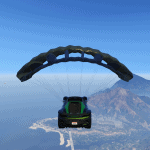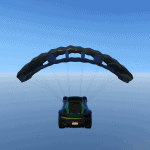 Parachute On All Cars 1.1
---
This mod adds parachute to every vehicle you drive.
Changes in version 1.1:
Added control to toggle if the vehicle has the parachute.
Press 'Page Up' (LT on Xbox) to toggle. You can change control in the INI file.
Installation:
Install these if you don't have them.
Script Hook V
OpenIV 4.0
Then, drop this ASI file in your GTA V directory.
Many thanks to Dot. & ikt for all their help figuring this out.