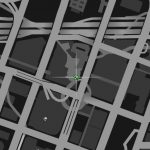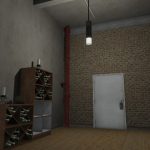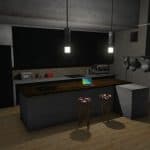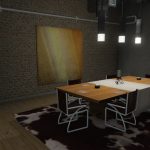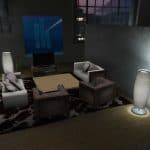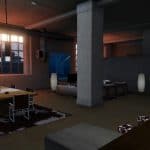 Niko Bellic's Loft from GTA IV + script [.NET]
---
As the name suggests, this is niko bellics loft.
I converted all assets from the original game GTA IV to GTA V and made it into an MLO instance.
The entrance is on the side of the main entrance of the Union Depository (see screenshots), press E or D-Pad-Right to enter the loft.
It should also be mentioned that this is a side project, I'm working on something bigger at the moment.
I would like to upload small projects more often in the future.
Big thanks to @meimeiriver who created the script for the loft.
without it would be useless.
developed and designed with
3ds MAX
Photoshop
CodeWalker
GIMS EVO
Portal Helper Script
GTA V Map Helper
Menyoo
DLCPackCreator
requirements:
.Net 4.8
SHVDN 2.10.13
install: niko bellic's loft
1. run OpenIV.
2. go to Main Files, drag and drop the folder nbl in the following path. –> mods\update\x64\dlcpacks
3. go to. –> mods\update\update.rpf\common\data open dlclist.xml and add the line dlcpacks:/nbl/
4. go to Scripts, drag and drop the file niko.dll in your scripts folder.