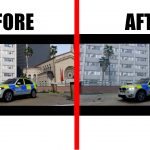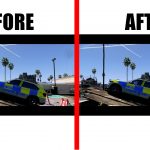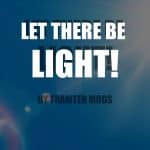 Let There Be Light : Removes Blacked Out windows From Vehicles 1.0
---
Basically, this removes the annoying blacked out windows which sometimes get applied to cars when you replace them. This does not change every vehicle, only emergency service vehicles (plus a few others). There is a full list in the download, but if you want more adding, please let me know the specifics in the comments of this post or in my discord.
WARNING: ANY ADJUSTMENTS PREVIOUSLY MADE IN YOUR VEHICLES.META WILL BE WIPED! USE AT YOUR OWN RISK, AND BACKUP YOUR VEHICLES.META BEFORE HAND.
Installation:
update/update.rpf/common/data/levels/gta5/
Drag and drop the vehicles.meta from this file into the same directory.
Please leave any more vehicles that you want defusing in the comments of this post or on my discord.
Change log :
1.1 : added instructions on how to diffuse tint manually