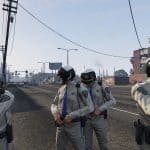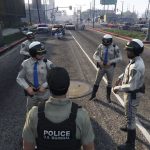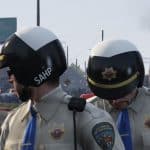 Improved Highway Patrol Motorcycle Helmet 1.0.0
---
This is a replacement for the standard "HighwayCop" NPC's blue / gray helmets.
I was not a fan of the standard motorcycle cop helmets seen in game, so I made this to make that NPC more presentable.
To install replace the .YTD file in: GrandTheftAutoV > mods > x64e > models > cdimages > pedprops.rpf
Feel free to use in vids or FiveM, but give proper credit.
———————————————————————————————–
Always keep a backup of files you are making modifications to,
I am not responsible for what you do to your game.