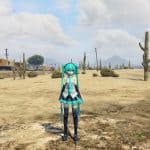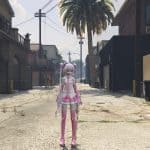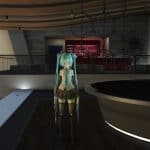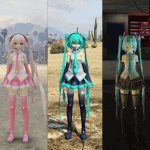 Tda style Hatsune Miku [Add-On Ped] 1.0
---
Features:
Hair physics
Breast movement
Facial animation
Unlocked model
5 different outfits: snow, sakura, v2, append, v4x.
Changelog:
1.0 -initial release
Installation:
1: Download and install Addon peds.
2: Launch OpenIV, add the files and folder in addon folder to GTAV\mods\update\x64\dlcpacks\addonpeds\dlc.rpf\peds.rpf\
3: Add a ped in "AddonPeds Editor", model name= "TdaMiku" is streamed= true, then click "REBUILD".
4: Launch game, press "L"(or your custom hotkey) to open ped selector menu.