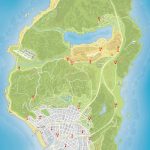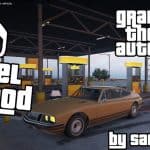 Fuel Script V Mod 0.8
---
Features:
Fuel bar above the minimap
Engine stops if you run out of fuel
To refill fuel stop the car near a petrol station and sound the horn
You can also refill your car using the jerry can (hold L near vehicle)
Car fuel is stored for the last 10 vehicles
When you run low on gas the fuel bar turns red
Blips with petrol station locations on map
Map with petrol station locations included in archive
What's New in 0.8:
– New fuel bar design and colors
– Fuel consumption is now working only if you are in driver's seat
– If you run out of fuel a text is displayed above the fuel bar
– Bug fixes
Requirements:
– Script Hook V (latest version)
– LUA Plugin for Script Hook V (latest version)
To Do:
– Add animations
Installation Instructions:
Make sure you have the above requirements first
Extract "FuelScriptV 0.8.zip" in the GTA 5 Folder
Make sure "FuelScriptV.lua" is in the "scripts\addins\" folder
Enjoy!
Additional Notes:
– This mod works only with the default 3 characters. It may not show up if you are using a custom ped/character.
– To place the fuel bar exactly above the minimap set the Safe Zone to 90-95%.