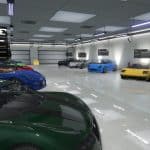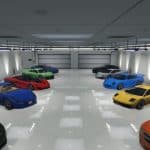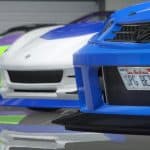 Single Player Garage (SPG) [BETA] 0.6
---
Welcome to the BETA release of the mod!
This mod aims to add vehicle storage to your game seamlessly, as if it was already in the game.
Store unlimited Vehicles and have your Vehicle delivered to you simply by pressing F5!
Note:
This mod has known compatibility issues with Vehicle Persistence mods
1. Install ScriptHookV (http://www.dev-c.com/gtav/scripthookv/)
2. Install ScriptHookVDotNet (https://github.com/crosire/scripthookvdotnet/releases/tag/v2.9)
3. Copy the Scripts folder in this zip, to your GTA V Directory.
4. Run GTA V
Mod not working for you?
A lot of people can't seem to get the mod to work at all.
Try install these:
https://www.microsoft.com/en-us/download/details.aspx?id=40784
https://www.microsoft.com/en-us/download/details.aspx?id=30653
https://www.microsoft.com/en-us/download/details.aspx?id=48145
That should fix the loading problems!
Version 0.6
– Removed NetNotifications
– Fixed crashing. Hopefully everything works again.
Version 0.5
– Now uses ScriptHookVDotNet 2.3
– Added support for latest GTA V Updates (Up to build 463)
– You can now change the radio station by going to the red circle in your Garage.
– Fixed neon color bug
Version 0.41
– Numerous bug and crash fixes
Version 0.4
– Stats work
– Liveries now save.
– Fixed not being able to set vehicle mods to stock.
– Increased size of Vehicle Stats floater.
– Garage Blips are now short ranged. (Won't clutter the map)
– Added support for "ILL-GOTTEN GAINS PART 1" DLC Vehicles
– Added Experimental Garage Layout Editor (Be careful with this, it's not fully complete)
– Added support for 2 Car and 6 Car Garage Interiors
– Added "Return all Vehicles" to mechanic menu
– Added Several Garages scattered over the city (7 New Ones)
– You now have to press the Action Button to enter and leave Garages.
– Active vehicles can now be delivered if you're far away enough from them.
– You can no longer enter your Garage while wanted. (Unless your Wanted stars are flashing)
– Delivered Vehicles now align to the road properly.
– Added "For Sale" signs at the font of each Building for purchasing Garages.
– You can now purchase Garages. (Garages with Vehicles already in them will be given to you for free)
– Added Net Notifications and analytics.
Version 0.31
Compatibility for ScriptHookVDotNet 1.0
Version 0.3
– Added Weazel Plaza
– Added Tinsel Towers
– Fixed numerous bugs preventing Vehicles from Spawning.
– Fixed bug when player exits a vehicle from slot 2, when slot 1 is empty, it causes a crash.
– Changed error log layout again.
– Display Vehicles are now removed (internally) when leaving the garage (Persistance mod compatibility)
– Vehicle blip hides when you're in the vehicle.
– In-Garage Los Santos Customs Overhaul (Not entirely finished though)
– If Vehicles are moved inside Garage, they are reset back to their original position.
– Script now checks every tick if a Vehicle is missing due to a spawn glitch, and tries to spawn it.
– Added Vehicle list to Floor select menu.
– Fixed plate types not saving
Version 0.2
– Added Colour options to the in garage Mod Shop (RGB, non of that predefined Colours stuff)
– Changed up Mod Shop UI
– Added vehicle delivery (Press F5) You can change this in the SPG.ini file.
– Bug Logging.
– Remove Vehicle Confirmation.
– Remove Vehicle from Garage and drive it outside.
– Some bug fixes.
– Removed yellow highlight.
Version 0.1
– First Release
– Store Vehicles in Garage
– Share vehicle saves with friends
– Mod vehicle in garage
– +More