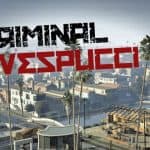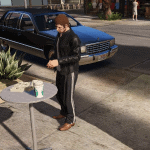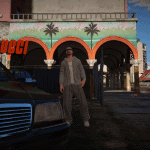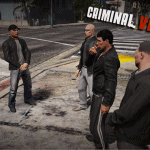 Criminal Vespucci | Russian Mafia in Los Santos BETA [Menyoo] 1.1
---
New gangs are taking over Los Santos and this time the Russian mob are paying a visit in Vespucci, taking over the entire district.
You can find turfs, drug dealing zones, estates, and mob hangouts throughout the entire area.
UPDATE 1.1:
– Previous bugs have been fixed.
– The map has been narrowed to one global district to prevent frame drops & texture issues
– Racketeering has been added, you can now see shop owners being extorted and intimidated.
– New gangsters & outfits
– Large presence of mafia members throughout the Vespucci district.
– New drug dealing & hangout spots.
Installation:
Copy "Criminal Vespucci BETA.xml" to menyooStuff-Spooner folder.
You need these mods:
Menyoo by MAFIN
ScriptHookV by Alexander Blade
Object Spawn Unlocker by GTA Multiplayerteam
(Optional):
Open All Interiors by NewTheft
Enhanced Gangs & Law Enforcement by mirkog4mer
— THIS is not the final version of the mod, I plan to release the full mod on a larger scale w/ possible missions & AI's autonomy, so stay tuned and updated, don't forget to rate —