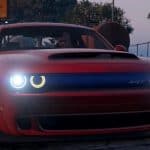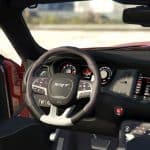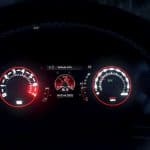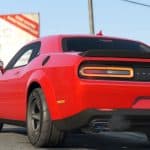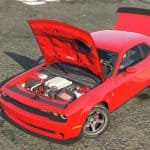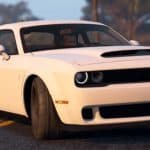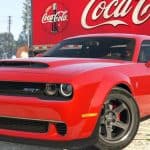 ---
2018 Dodge Challenger SRT Demon [Add-On] 1.0
Mod Description
The last 2018 Dodge Challenger SRT Demon, one of the most powerful production cars ever produced, has rolled off the line. The 840-horsepower beast was part of a limited run that ended Wednesday in Detroit. I dont know why thy stopped producing this Beautiful beast. 3D Model From CSR2, Uvmapped Unique textures also including for Headlights and Taillights.,
Conversion process:
.obj > .blend (50% work flow) > .z3d (conversion) > yft (gta5)
features
– working suspension/transmission
– breakable windows
– all working lights / emission
– great handling
– 3D engine model
Bugs
– No bugs atm.