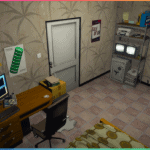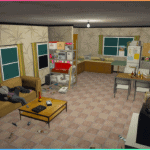 ✪ Sweet trailer ✪ [MLO] [SP & FiveM] 1.0
---
This is my very first MLO, It's a caravan or trailer as you want (I'm not even sure you can say "trailer" in English for that)
In this trailer you can find a living room, a kitchen and a bedroom.
This mod is for those who wish to have more life in Sandy Shore for the RP, but you can just as easily use it solo. I plan maybe in the future to add more trailer like this one
at Sandy Shore.
Sorry for the quality of the screens but the site limits to 2 mega bit, you can find screenshot in HD into the file.
The trailer is located at Mountain View Drive avenue, next to the weapon store. there is screen of the map in the file "Screen4".
Bugs & flaws
For the moment and unfortunately the props of the MLO sound a little darker than on screen during the day (If anyone could tell me how to fix this problem I thank him)
Installation
For the SP version it is in the form of dlcpack, and for FiveM version it is stream.
All installation instructions are in the file.