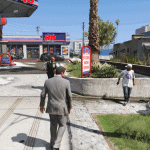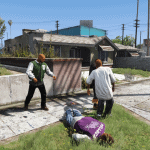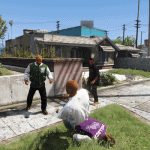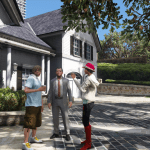 GTA SA & GTA IV Style Relationships
---
ReadMe. 🙂
[Local situation]
1. Change a GTAV\mods\common.rpf\data\relationships.dat
2. Delete a GTAV\mods\common.rpf\data\ai\agitatedtriggers.meta
Warning : If you don't delete that file, people will hate player.
[Characteristic]
1. People don't hate players for no reason.
2. Aggressive animals hate everyone.
3. Rival gangs fight.
4. Criminals hate a public officer.
Please use "Simple" when using LSPDFR.
[If you don't use it, you keep fighting criminals.]
Files that can be duplicated with other modes, recommend you to back up.
Please let me know if any problems are found. 😀
[Far Future]
But now I can't. If you have a file related to this, please let me know the file name, and I would appreciate it. 😀
1. Players and people are equal.
(When a person commits a crime, the person who witnesses him reports to the police. and when people climb onto the roof of a police car, they become wanted men.also when people get into an accident while driving, the perpetrators and victims of the accident become hostile like GTA SA)
2. Animals have a food chain.
(Aggressive animals such as cougars and sharks attack gentle animals.)
Changelog
V1.5
Categorized by SA style and IV style.