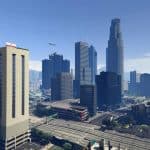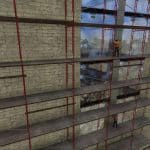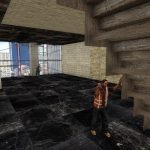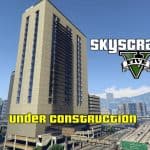 Skyscraper V [MapEditor] 0.5
---
This mod is under construction……
But you can already take a look and see how the construction workers are busy with it. Suggestions are welcome, but a building plan is already there so not all wishes can be fulfilled! Much fun with this building and see you soon when it is finished.
Requirements:
Latest version of Map Editor
[read the requirements of this mod to get it working]
OmegaKingMods Map Builder 2.2.0 or the older one Map Builder Community 1.04 SP
Choose a Gameconfig so that you can use the newer versions of Map Builder and add more Custom DLCs. If you have a backup of Map Builder Community 1.04 you don't need a gameconfig for Map Builder.
Too many add-ons! (Gameconfig Fix!) to add more DLC's to your game
Gameconfig.xml by Dilapidated
Gameconfig by F7YO
An Objectlist that contains the Map Builder Community 1.04, Biker and Import & Export Props, Special Races, Gunrunning, Smugglers Run, Doomsday Heist, After Hours, Arena Wars & Casino Diamond/Heist DLC props. [one is added in the download]
Object Spawn Unlocker 1.1 to get more objects.
If you use Menyoo you don't need this.
Recommended
Sitting Mod by Jedijosh920
Extra Info
This map was build with Map Builder Community 1.04 SP