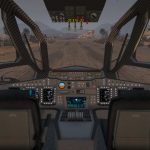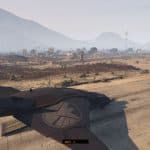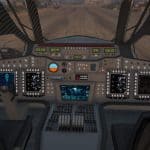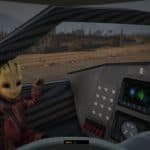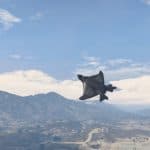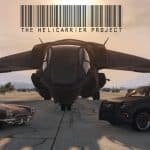 SHIELD Quinjet [ADDON]
---
As part of 'The S.H.I.E.L.D Helicarrier Project' I present to you, the improved, the latest, S.H.I.E.L.D Quinjet.
Special Thanks to Elcreador for assisting me in troubleshooting. Also to IronLad for purchasing the model for me to work with,
Known Issues: Window displays 'triangles' when looking from outside in.
Spawn: quinjet
Features
– New Quinetjet cockpit
– Baby Groot Bobble-Head!
– 4 usable seats (currently)
– Custom Textures
– Modified Speed & Handling
– Collision
– Flight (Normal & VTOL)
– Walkable interior
– Machine Guns
– Rockets
– Workable ramp (dside_f)
Install
(Please make sure scripthook and scripthookdotnet are installed with a Gameconfig relevant to your mod usage)
1. Open OpenIV
2. Travel to '…\Grand Theft Auto V\mods\update\x64\dlcpacks'
3. Make a new folder and call it 'quinjet'
4. Drop the dlc.rpf file from my download in to the quinjet folder you just created
5. Next, travel to '…\Grand Theft Auto V\mods\update\update.rpf\common\data'
6. Make sure 'Edit Mode' is active, right click on the 'dlclist.xml' and click 'Edit'
7. Copy the last line from the dlclist that shows an added dlc – paste underneath and replace the relevant section with this dlcpacks:/quinjet
8. Save & Close 'dlclist.xml'.
9. Great Job, you're all set.
Models used by other creators:
– Quinjet by mr-b3dgame
– Quinjet Cockpit created by Heisenberg & JDeezNutz
– Baby Groot by Magno Noronha