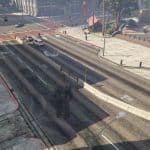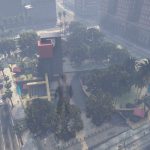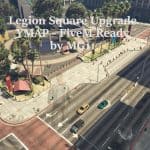 Legion Square – Meeting Point Roleplay Upgrade | YMAP – FiveM Ready
---
Hello Dear Community,
here I have created a revised version of Legion Square and published it for you to download. This is a YMAP, which is ready for FiveM. A small installation tutorial follows in the description below.
With kind regards
MG11
Installation Tutorial for FiveM:
1. download the map (in the form of the folder)
2. drag it to your server in the "resources" folder.
3. put "start MeetingPoint" in the server.cfg
Done!
Installation Tutorial for the GTA5 Singleplayer:
1. Extract the YMAP from the folder and set it on your desktop
2. Open OpenIV
3. Go into edit mode from OpenIV
4. Click update -> x64 -> dlcpacks -> custom_maps ->dlc.rpf -> x64 -> levels -> GTA5 -> citye -> maps -> custom_maps.rpf
5. Take the YMAP and drag & drop it into OpenIV
Done!
Upgrades:
Lane separation at the Flecca Bank
More seats
More trees
Food stalls
Bollards