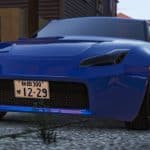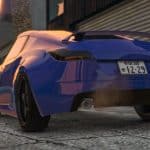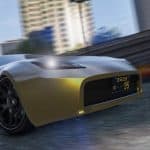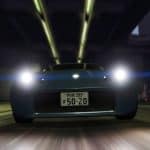 ---
Japan License Plates 3D Asset 2.0
Features:
– full LODS (lod0 to lod3)
– dirt mapping
– custom plate fonts
– package provided as .yft models and .ytd texture lib
– check guide.txt for detailed description
– Layout is now self-correcting thanks to using 3 different font materials
– Even if you input random symbols, the general layout will appear correct
– 36 prefectures to choose from with 1 letter input
– 36 hiragana symbols to choose from with 1 letter input
– added bonus numberplate frame model
—————————— DISCLAIMER ————————————————-
You are free to use and edit this pack however you like
Include the guide.txt with your mod, so other people know how to use it
Thank you!
—————————— HOW TO INSTALL ——————————————–
1. Import models to Zmodeler, use "plate jpn.ytd" as a texture dictionary when importing.
1.A Beware of existing license plate materials merging with new ones. Disable old ones if necessary.
1.B You can disable material reusing and merging when importing .yft files
2. Move the license plates to desired places on your car.
3.A. You can attach them directly to car parts if you want them to come stock
3.B. You can make them as tuning parts
4. Export your model / tuning parts
5. Add textures to your car's .ytd file, you can either import .dds, or .png (.dds and .png are provided)
5.A The Platefonts need to be "L8" compression, the rest can be "DXT1".
6. Enjoy.