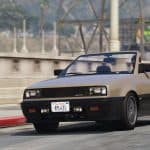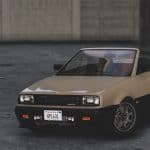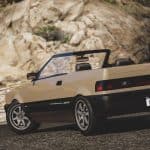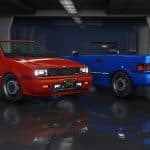 Dinka Blista Compact Roadster [Add-On | Tuning | LODs] 1.0
---
Description:
The rare Roadster version of the Blista Compact. Only 113 were made.
Important:
I recommend you install the Quality of Life Car Pack to experience this mod fully. (Fixes modkit part normals and the original Blista Compact)
Features:
No Roof
LOD's
Dirt-Mapping
Normals that don't suck.
Breakable Windows
Notes:
Installation Instructions in the .zip
Please report any bugs in the comments
You may use this vehicle in your FiveM server as long as its not a reward for a donation / exclusive to one person.
Is there a part you want added ? Suggest it in the comments !
DO NOT EDIT WITHOUT PERMISSION!