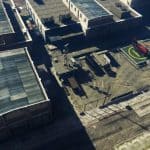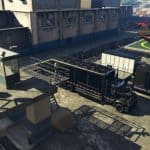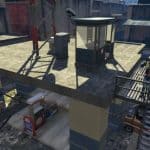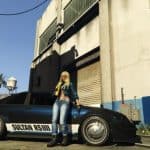 Cypress Flats Garage [Menyoo] 1.0
---
Cypress Flats Garage
If you're looking to move up from being a hole-in-the-wall errand runner, the Infinity Group has what you need for your growth spurt!
Well out of the way in Cypress Flats, you can have the space to grow in the Cypress Flats Garage! In this mid-sized garage, your operation can accomodate two small trucks and up to five small to mid-sized vehicles. Well equipped with a repair station and accessories, Cypress Flats Garage can even take in a mid-sized trailer or a single semi-cab with no trailer!
There is storage space on the second floor which is accessable via the service elevator. An Office and small living quarters can be accessed via the stairs. A refreshment table, refrigerator and vending machines make break-time tasty at the comfy lounge area. Downstairs is a half bathroom with shower and washing machine. Lastly, a secure storage room is ready to hold 'special cargo' until time for shipment.
But that's not all! Cypress Flats Garage also has a 'control/radio room' so you can keep track of your vehicles be they on land, at sea or in the air! A helipad complete with fuel and fire suppression gear is standing by for those last minute cargo drops! And to keep things running, Cypress Flats Garange has its own fuel station on site! Upgrades to the facility include, strengthened perimeter, trash removal, a radar/radio tower an observation booth and security cameras along with keypads for added security.
Required Mods: Menyoo, OIV, Map Builder (basic)
Optional Mods: LeFix Fuel or Enhanced Native Trainer.
If you want an uncluttered parking lot, use the folder marked 'YMaps' to clear out junk and unwanted plants. Using OIV in 'Mods Mode', follow the file path and place the Ymaps where listed. Remember to back up your original files! If you want the gas station to function, use either LeFix's Fuel Mod or Enhanced Native Trainer's fuel mod.
Known Bugs: None
Note: Do not spawn vehicles inside the Garage!! If you're lucky, it won't blow up…. Both the garage and Radio Room are 'AI friendly'. However, there is no navmesh inside the garage so they'll 'wander aimlessly' until you give them something to do or put them in a scenario. Static doors have teleports, just drive or walk up to them. There are also working interior doors.
Vehicles Not Included.
Enjoy!