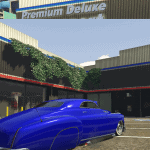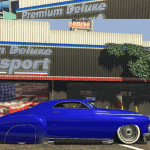 ---
Albany Hermes Kustom [Replace | Extras | Unlocked] Pre-alpha
In honor of one of my mods reaching 1k downloads I bring you my "slightly modded" Albany Hermes!!!
Tweaks include:
sun visor from the Dynasty
custom front and rear bumpers from a 1949-50 Mercury lead sled mod
side exhausts from the same Merc mod
dual rear antennas (extras)
headlight visors (extras)
removable top (extras)
roof mounted mirrors
hydraulic/air tanks in the deepened trunk
Install-
-go to the "search" tool in OpenIV
-search "Hermes" and press "Enter"
-click on the 1st/2nd results
-add both folders to the "mods" folder (if necessary)
-Replace all "hermes" files with the ones given
-start the game and enjoy!!!
I'm sorry but i cant remember who made the front and rear bumpers or side pipe exhausts… 🙁
However!!! I will add your name if you contact me.