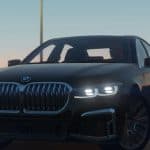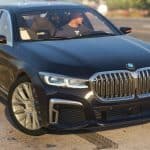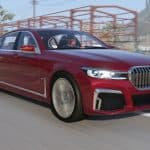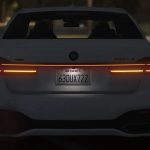 2020 BMW 745Le xDrive (7 Series) [Add-On]
---
Mod Description
I took lot of time and research to make this vehicle as accurate as possible, Most of the work is done by me, including poly crushing from 1.3M poly to 360k polys was the challenging part especially when the vehicle didnt came with a interior, the interior is from a different BMW (2020 M8) which are very similar compared to 745Le including the engine bay which was taken from a 2020 M8 also, All lights are working as thy should, all the gaps and door sills have been recreated.
To get access to ALL of my UNLOCKED models check out this Public Post.
Features
– All working Lights with realistic texture.
– Unique Dails animation.
– working suspension
– brakeable windows
– Fun Handling.
Bugs
– Door gap interior has chrome texture.
– Interior Rear view mirror is bugged, was flashing and gave a blind spot, Also can be a bad thing for ppl with photosensitive epileptic seizures so i had to completely remove it.
Change Log v1.2
– Better Interior (thanx to Canadian_Mods)
– fixed weird steering textures.
– minor tweaks/Optimization