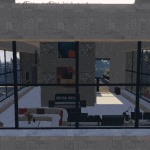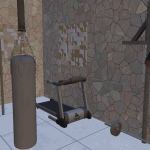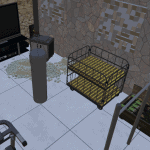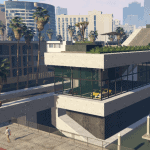 Boat Mansion [YMAP] 1.0
---
Boat Mansion [YMAP]
———————————————————————–
INSTALL INSTRUCTIONS IN DOWNLOAD
———————————————————————–
The mansion is located in Vespucci Tug St. (between 5011 and 5013)
Location is also in screenshots.
———————————————————————–
My first time building a mansion, took a long time to build because I was not happy
with the design I first came up with.
Please comment and leave feedback, that way I can improve in the future.
———————————————————————–
About the mod
———————————————————————–
Boat Mansion in Vespucci Tug St.
Contains…
Garage with room for 2 cars, you could fit more but there's only 2 "carpets", garage also contains
small mechanic area and a car dyno test area.
Boat garage with a slot for huge boat, some tables and chairs in the garage too.
Big kitchen with decoration such as knife-stand, Coffee machine, plate warmer etc. and also a table and flat tv next to it.
Tv area with a couch and table, big flat tv with speakers and art on the wall.
Trophy shelf and instruments on the wall in the hallway.
Workspace / desk with monitors, computer, mouse and keyboar, notes and a big server "farm". Also a security section with security montitors
Living area with a big couch, arm chair and coffee table. Contains a bed too.
Bathroom with a bathtub, shower, toilet, sink and a mirror, secondary door leading to secret room/stash.
Secret room / stash contains gym area with treadmil, weights, punchball, punching bag, tv, gold trolley, gun stash, golden guns and lots of spare cash on floor
Living area on roof, contains couches, loungers, pool table, grill, golf area and a table with lots of chairs.