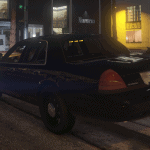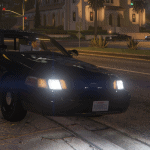 Amber Lights for POLICESCO Ford Crown Victoria (ELS) 1.0
---
Hey everyone, this mod that I have created is for POLICESCO's ELS 2011 Ford Crown Victoria, All credit goes to him for the car this is just an Amber lights conversion, I recommend copying his police4.ytd file and putting it in a file somewhere maybe on your desktop so that you don't need to find it or possibly download the mod again. This mod does not come with the vehicle you have to download the vehicle in one of the links shown down below. Thanks for downloading if you did, enjoy the mod. !WARNING! if your GTA stops working I am NOT to take the blame as you are taking the risk of downloading files off of the internet!
DO NOT upload these files without my permission however you are free to use this mod in a video, credits are not required
Any bugs:
– As of right now I have not had any bugs downloading this file and there is no extra features
What the folder you are downloading contains:
– png images to replace the ones in the police4.ytd file
– The ELS file I use in order for the amber lights to actually shine on e.g. the road/walls
– How To Install.MP4
What mods do you need:
– POLICESCO 2011 Unmarked Ford Crown Victoria
How To Install:
– Open up OpenIV turn on edit mode and go to
mods/update/x64/dlcpacks/pathday16ng/dlc.rpf/x64/levels/gtav/vehicles.rpf
– Right click on police3/4.ytd and click edit, then drag all the files from the police ytd file into police3/4.ytd
– if you have the steelies version then all you have to do to my ELS file is rename it to police3.xml
– Now load up your GTA find/spawn the car and enjoy
– if you had any problems contact me at https://instagram.com//kaawiitv
Thank you for downloading my mod!
– Kaawii