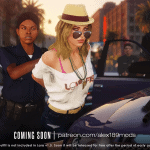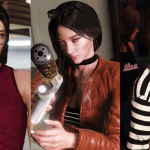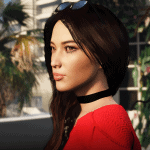 ---
Ronin Rogue Company v1.1
v1.1 Technical Fixes:
• Added missing gears for the vanilla outfit (gloves & elbow pad)
• Improved materials for vanilla outfit
• Fix invisible gaps for casual's jacket
• Better eyelids closing
Mod Feature:
• Full Facial Animation
• Fully Rigged
• Materials & Textures Optimized
• Outfits, Hairs, & Makeups Variation
Ronin's Custom Casual Feature:
• 3 Custom Hairs
• 3 Makeups
• 3 Custom Outfit Set
• Glasses
Credits:
• Model from Rogue Company belongs to Hi-Rez Studios & First Watch Games.
• Assets used from Until Dawn, Assassin's Creed Unity, Man of Medan & More.
• Edit & Ported into GTA V by alex189
• Converted using Zmodeler3 Software
Don't use for porn & selling the content for your own profit (This mod supposed to be free).
INSTALLATION GUIDE
Requirements:
• AddonPeds v3.0.1
• Latest gameconfig for limitless vehicles
• Menyoo PC or any trainer mod
1. Using OpenIV, put all files (Ronin.ydd/Ronin.yft/Ronin.ymt/Ronin.ytd) into GTA V\mods\update\x64\dlcpacks\addonpeds\dlc.rpf\peds.rpf
2. Run AddonPeds Editor.exe (located in GTA V file directory).
3. Click "New Ped" and input the exact name "Ronin". Set Ped Type to "Female" and Is Streamed "False". Don't forget to press REBUILD.
4. Once it's done, open up GTA V, open Menyoo trainer (F8) go to (Player Options > Model Changer > Favourites > Add New Ped Model) then input the ped name "Ronin".