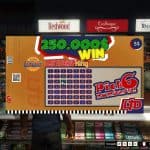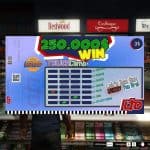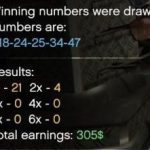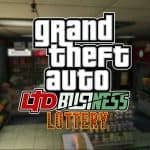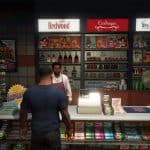 LotteryMod v1.2
---
DESCRIPTION
LotteryMod allows players to play most popular lottery cards like scratch, lotto or tower game in GTA V! This mod is a part of my big scale project, LTD Business, which is all related to LTD Gas station in GTA universe.
FEATURES
Playable lottery games in any convenience store.
Chances of winning aim to be balanced with other ingame ways to earn money.
In Lotto, you need to hit total of 6 numbers drawn each ingame day at 18:00.
In Scratch, you have to scratch each square, if you hit line of 3 symbols in any direction, you win the prize corresponding to the symbol type.
In Tower game, you need to hit one of 4 squares right to go up and recieve bigger prize. In any time you can stop and recieve your win or try to go higher.
REQUIREMENTS:
Open IV
ScriptHookDotNet 3
NativeUI
LemonUI
FUTURE PLANS
Adding chinese language.
Making tool for creating custom cards of lotto, scratch or tower game.
Adding original SA Lotto games that can be seen in stores.
KNOWN ISSUES
If player don't play lotto at all, results are still shown at 18:00, in next version It will only show when player played at least one lotto card.
CHANGELOGS
1.0
• Initial release
1.1
• Fixed OIV file removing other custom dlcs from dlclist.xml
v1.2
• Added Chinese and Simplified Chinese translation for opening lottery menu.
• Fixed instruction buttons not hiding sometimes after exiting games.
• Fixed bug that allowed to break Tower games by spamming TAB for auto selection.
• Fixed script crash occuring from time to time when playing Lotto just after Tower games
• Fixed Auto select (TAB) to break in Lotto in some scenarios.