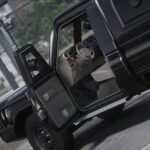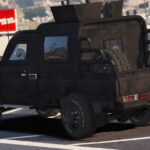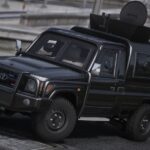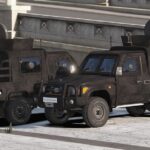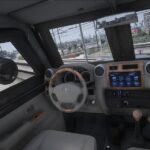 Land Cruiser Black Horse KJ6 2022 [Add-On / FiveM]
---
MO STORE, believes in making your GTA experience as immersive as possible. We are here to provide all of our clients with the best products, carefully tailored and selected for your convenience. We strive to provide a comprehensive customer service approach, ensuring that all of your needs are not only met, but exceeded. No matter what you are looking for, we are here to help! We offer a wide various range of vehicles props and parts.
-HQ exterior
-HQ interior
-HQ engine
-Lot of details
-Custom handling for FiveM
-HQ textures
BUGS:
– Windows BulletProof Break Animation ( will be added in the next version )
How to install (Add-on) :
1 – Drag the 'mobh' folder to mods (if you are using OpenIV ASI) \update\x64\dlcpacks\
2 – Open 'OPENIV' in EDIT mode, then go to : mods ( if you using OpenIV ASI) \update\update.rpf\common\data
3 – and add the following lines to the following lines in dlclist.xml file:
dlcpacks:/mobh/
4 – Done!
6 – Spawn by name using a trainer by typing: mobh
ENJOY !