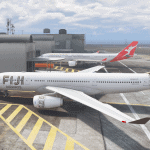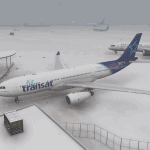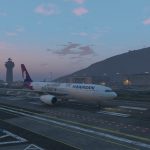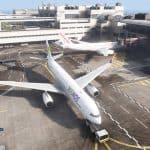 Airbus A330-200 RR Trent 700 Livery Pack 2.0
---
The second livery pack that had ever appeared on this site for CANAL's Rolls Royce Engine A330-200.
Asian airliners are absolutely fans of the Airbus A330 family. Many orders were placed during the 2010s, making Turkish Airlines (67 in fleet), Air China (58 in fleet), and China Eastern Airlines (54 in fleet) the largest A330 operators in the world. Notably, nowadays Hawaiian Airlines are flying A330-200s exclusively as their wide-body jets.
Installation Guide:
1. Using OpenIV, find your .ytd file of the A330 model. (or search for a332.ytd)
2. Open up the .ytd and right-click on the "a330200_sign_x" that you would like to replace.
3. Replace with my files.
4. Alternatively, import .dds file and rename it with the same name but +1 number as your current last livery.
Note: This is CANAL's Rolls Royce engine a330-200.
Liveries include:
– Air China
– Air China Star Alliance
– China Southern Airlines
– Sichuan Airlines
– Hawaiian (new)
V2.0:
– Added Fiji Airways
– Air Transat "Welcome" livery
– Air Europa (old)
– Wamos Air (charter)
1. Credits to @CANAL EMBRAER GTA , for the model
2. Liveries are converted from AVSIM Library made by flight simulation enthusiasts from all over the world, of which are not limited distribution, and are marked as "Freeware".
3. Special thanks to @Heinrich_Hans_16th , who brought to me a brief idea about how to get resources and convert liveries from other plane simulation games.