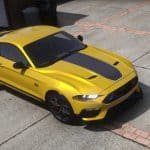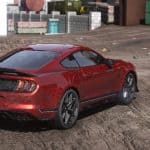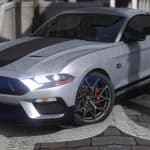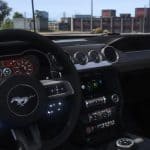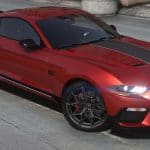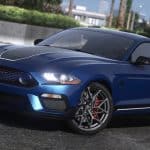 2021 Mustang Mach 1 1.0.2
---
Features:
-HQ Engine Bay, Interior, and Trunk
-Animated Engine & Exhaust
-Breakable windows, Hands-On steering wheel, all the GTA basics
-Compatible with tkownz's Dynamic Indicators script.
-HQ Mirrors
-Livery support with template & model without the exterior decals included
-Decal accent changeable via secondary paint
-Working Dials (Thanks to tk0wnz)
-HQ Rims & Tires
-Reflectors, interior buttons, screen, and gauges light up at night automatically
-HQ Dirtmapping
Requirements
-Gameconfig (1.0.2245) for Limitless Vehicles
-Any menu to spawn the car in-game
-Dynamic Indicators script and its requirements (Optional)
If you do not have a custom gameconfig your game WILL crash!
First, go to gta5 / mods / update / x64 / dlcpacks
Make a new folder, title it "mach1", and drag dlc.rpf into the folder.
Then, go to gta5 / mods / update / update.rpf / common / data
Edit dlclist.xml, add "dlcpacks:\mach1\" above "Paths"
Make sure to save.
To get it working with Dynamic Indicators, you need to add:
ModelName4 = mach1
Duration4 = 750
to the bottom of tk0wnz-indicators.ini. If you have more than 3 cars in the ini, you may need to change the 4 to a higher number.
Changelogs:
1.0.1 – Fixed the Mustang logo on the grill facing the wrong way
1.0.2 – Improved the bottom side of the bonnet, added missing front turn signals, fixed high beams not working, and some other small bugs
To spawn the car ingame, use a trainer to spawn by spawn name and type "mach1"