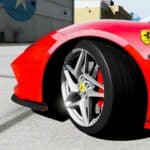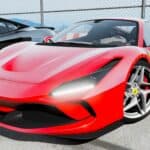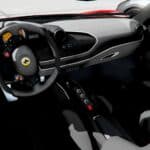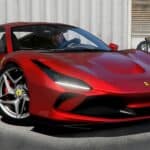 2020 Ferrari F8 Tributo
---
Final Version Changelog:
-Good Interior & some details in [medium/high] quality
-3D Steeringwheel in high quality
-CSR 2 original wheel & tire
-brakelight & taillights & headlights and led lights worked
-badges froam CSR2 & some badges make by me
-dials working
-Hands on steer
-Original Gta Plate
-Fix Wheel Changed
-mirror reflect worked
-fix door sound
-new interior
-Doorsil
-Simple Dirtmap [gta]
-Chrome Texture
-Engine worked/engine damage support
-good Handling
-work calipers and brakes
-Nice Audio [cheetah]
-Damage Working
-front plate extra
-bumpmaps & specmap
-only addon version
Installation:
1.- Go to "/update/x64/dlcpacks/", create a new folder called f8t and put inside the "dlc.rpf" file.
2.- Export "dlclist.xml" from "/update/update.rpf/common/data/" path to your desktop with OpenIV. Open the file with a text editor and add the following line to the end:
dlcpacks:\f8t\
3.- Import the file again to the path above with OpenIV.
4.- Done, use a Trainer to spawn the cars with (f8t) name, and enjoy!